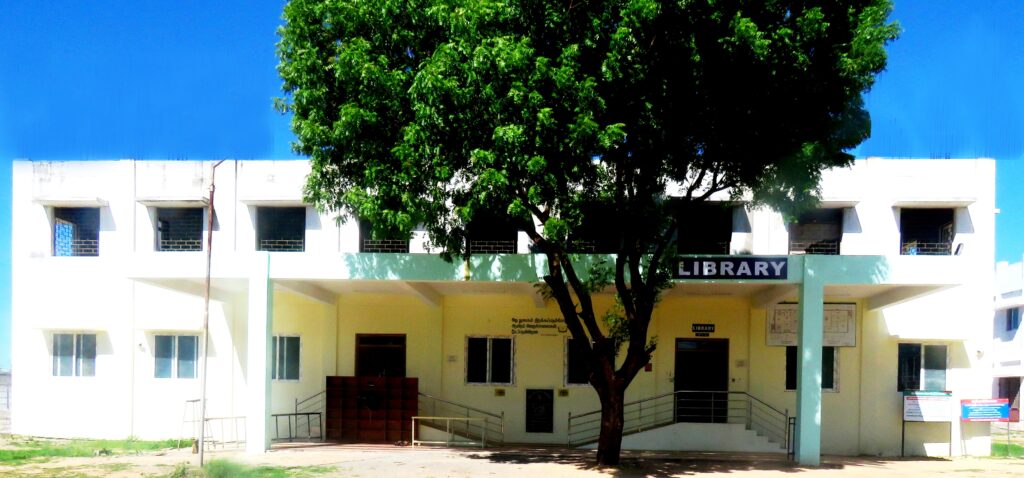 The College Central Library providing service to students and Faculty has been automated infrastructural facilities. With the State-of-the art equipments, we have a huge collection of information, which are available in digital format including audio/video, online courses apart from books and periodicals.
 Our vision is to provide world class knowledge resource that not only caters to the curricular requirements but also promotes intellectual enquiry and research.
We propose to achieve this through superior quality service consistently Future oriented and customer driven process, which is constantly updated to meet our customer requirements, and focuses on values like quality, utility accessibility and stability.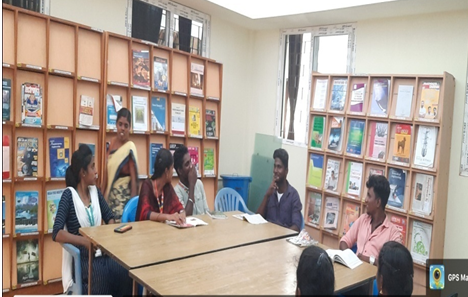 ABOUT THE LIBRARY
     The central library area is 845.26 sq. m. The Uniqueness of our library is the expansive study space blended with state-of-the art facilities. The Digital Library service unit provides access to computers with internet facility The library is open to the faculty and students from 8.00 a.m. to 7.00 p.m. on all working days and from 9.00a.m to 4.30p.m on holidays for information retrieval and services. Document delivery and Reprographic facilities are the additional services offered by the Library. The library is fully computerized using MODERNLIB SOFTWARE which enables the users to search for the availability of resources from any computer in the campus connected to the network. The system uses standard barcodes to identify resources and users for day to day transactions.
Mobile Library:
The College has a mobile library in which Newspapers, Magazines, Short story books are displayed in a College van. The students' volunteers and library staff go to the villages in this mobile library and promote reading habits among the villagers.
List of Newspapers:
The Hindu

Times of India

Indian Express

Business Line

Dinamalar

Dinakaran

Dhinathanthi

The Hindu (Tamil)

Dinamani
Institutional Membership
E Journals
E Books
E Resources